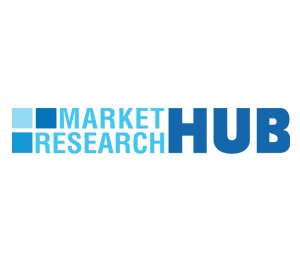 Albany, NY — 12/07/2017 — Medical laboratories depend on modern innovative instruments to provide accurate analysis of tests in a short span of time, and one of them is hematology analyzers. Hematology analyzers are necessary to carry out diagnostics procedures such as analysis of blood count and blood cell segregation. World over, blood cell analyzers have gained prominence for the biochemical analysis of blood components among hospitals, diagnostic centers, pharmaceutical companies in patient care and laboratory settings. Also, the rising application of hematology analyzers in research settings, such as for drug development, is a prominent factor boosting the overall market of blood cell analyzer. Recently, Market Research Hub (MRH) has freshly broadcasted a study titled "Blood Cell Analyzer Market – Global Industry Analysis, Size, Share, Growth, Trends and Forecast 2017 – 2022″ to its broad database, which explores current market scenario along with future growth prospects. This research study is filled with perceptive market insights and essential acumen and reflects various factors that have contributed to the growth of the global market.
Request Free Sample Report: https://www.marketresearchhub.com/enquiry.php?type=S&repid=1384178
In terms of geography, the various regional markets profiled in the report are Latin America, North America, the Middle East and Africa Europe, Japan, and Asia Pacific excluding Japan (APEJ). Analysts examines that North America is the leading market and is anticipated to retain its dominance throughout the forecast period. The North America blood cell analyzer market is projected to rise from a valuation of US$516.9 Mn in 2017 to reach a worth of US$717.5 Mn by the end of 2022. One of the prime reason behind this growth is the vast adoption of automation in hematology in various clinical settings and substantial advancements in physical technologies. According to the study key highlights, the global blood cell analyzer market is estimated to rise from US$1,364.2 Mn in 2017 to reach a worth of US$1,844.9 Mn by end of 2022. At this pace, the market is anticipated to clock a CAGR of 6.2% from 2017 to 2022.
Blood cell analyzers are commercially used in laboratory settings for characterizing various components of blood, notably complete blood count and differential counts, for the detection of various blood-related disorders and several physiological indications. At present, the two main product types of blood cell analyzers are semi-automated biochemistry analyzers and fully automated biochemistry analyzers. Of the two, semi-automated biochemistry segment holds the leading share currently and is expected to retain its dominance throughout the forecast period.
Currently, the pressing need for hematology-based diagnostics in various clinical settings is a key factor propelling the growing demand for blood cell analyzers. The research further also finds that advancement in chemical reagents and physical technologies used in blood cell analyzers bodes well for the market. For a clear understanding of the market, the report segments the global market on the basis of product type, application, end user and modality. It takes a closer look at the market dynamics by analyzing supply chain development, pricing and cost structure, and raw material sourcing strategies. Some of the major highlights of the report reveal that the rise in number of blood donations in a number of developing and developed countries is a prominent trend bolstering the demand for blood cell analyzers in these regions. In addition, the vastly emerging application of blood cell analyzers in the assessment of cardiovascular diseases and in the classification of bone marrow disorders are key trends boosting the market.
Browse Full Report with TOC- https://www.marketresearchhub.com/report/blood-cell-analyzer-market-global-industry-analysis-size-share-growth-trends-and-forecast-2017-2022-report.html
Later, the report covers detailed competitive view that includes market share and profiles of crucial players operating in the global market. Prominent players profiled in the study are CellaVision AB, Sysmex Corporation, Abbott Laboratories, Danaher Corporation, Siemens Healthcare, Horiba Ltd, Bio-Rad Laboratories, Inc., F. Hoffmann-La Roche AG, Sigma Aldrich, and Boule Diagnostics AB.
Enquire about this Report- https://www.marketresearchhub.com/enquiry.php?type=enquiry&repid=1384178
About Market Research Hub
Market Research Hub (MRH) is a next-generation reseller of research reports and analysis. MRH's expansive collection of market research reports has been carefully curated to help key personnel and decision makers across industry verticals to clearly visualize their operating environment and take strategic steps.
MRH functions as an integrated platform for the following products and services: Objective and sound market forecasts, qualitative and quantitative analysis, incisive insight into defining industry trends, and market share estimates. Our reputation lies in delivering value and world-class capabilities to our clients.
Contact Us
90 State Street,
Albany, NY 12207,
United States
Toll Free : 800-998-4852 (US-Canada)
Email : [email protected]
Website : https://www.marketresearchhub.com/
Read Industry News at – https://www.industrynewsanalysis.com/
Powered by WPeMatico