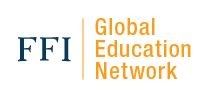 FFI GEN
Boston, MA January 14, 2018
The Family Firm Institute (FFI) has announced the 2017 Fellows and Q4 graduates of its Global Education Network (GEN) Certificate Program.
The CFBA and CFWA certificates as well as the Advanced Certifcates (ACFBA and ACFWA) benefit both family business advisors and their clients by establishing knowledge standards for better serving family-owned enterprises and families of wealth. More than 400 individuals from nearly 50 countries have completed the online and hybrid GEN programs, which were launched in 2012.
FFI Fellow is the highest level of the GEN program. Recipients have completed either the CFBA or CFWA, as well as one of the Advanced certificates; have presented at an FFI global conference or published in the Family Business Review or FFI Practioner; and have been an FFI member for at least 10 years.
Receiving certificates on December 31 were:
Certificate in Family Business Advising (CFBA)
Ricardo Belo, Ernst & Young Brazil, Brazil SA
Jessica Grenier, Ecole Entrepreneurship de Beauce (EEB), Saint-Georges, Quebec, Canada
William F. Hamilton, Ernst & Young LLC, Calgary, Alberta, Canada
Katelyn Milne Husereau, CFAR, Boston, MA USA
Andrew J. Krause, Jr., Falls River Group, Napes, FL USA
Devra Ochs, Ochtree Coaching, Denver, CO USA
Hugh Pickering, Deloitte LLP, London, United Kingdom
Carolina Queiroz de Melo Monteiro, Ernst & Young Brazil, Brazil SA
Darren White, Ernst & Young, Aukland, New Zealand
Certificate in Family Wealth Advising (CFWA)
Osezele Agenmonmen, Agen Longspan Industry, Benin City, Nigeria
Certificate in Family Business Advising (CFBA) and Family Wealth Advising (CFWA)
Daniel J. Frosh, Frosh Family Business Consulting, Encino, CA USA
Maxime Paulhus Gosselin, RCGT, Montreal, Quebec, Canada
Koh Soon Bee, Deloitte Singapore, Singapore
Rachel A. Rehder, Farm Credit Services of America, Omaha, NE USA
Advanced Certificate in Family Business Advising (ACFBA)
Devra Ochs, Ochtree Coaching, Denver, CO USA
Gustavo Sette da Rocha, Generations Consultoria, Campiñas, Brazil SA
Maria Andrea (Ginny) Santiago, Asian Institute of Management, Manila, Philippines
FFI Fellows
Bernhard Baumgartner, familyfirm.at, Kitzbuhel, Austria
Louisa Diana Brunner, Milan, Italy
Elle Hansen, REGENERATION, Dallas, TX USA
Kathleen Hoye, Mounjoy Chilton Medley LLP, Louisville, KY USA
Henry Hutcheson, Family Business USA, Chapel Hill, NC USA
Gregoire Imfeld, Pectet& Cie, Geneva, Switzerland
Mark Jones, Jasmin Advisory LLP, London, England
Guillermo Salazer, Exaudi Family Business Consulting, Cypress, TX USA
Shipra Seefeldt, Strategic Solutions Consulting, LLC, Appleton, WI USA
Yirhan Sim, Medion Farma Jaya, Bandung, Indonesia
Blari Trippe, Continuity Family Business Consulting, Beverly, MA USA
James Weiner, Inheriting Wisdom, Chicago, IL USA
About the Global Education Network (GEN) (ffigen.org)
The FFI Global Education Network (GEN) is a global forum for teaching and learning that offers cutting-edge multidisciplinary courses and world-class certificate programs for family enterprise advisers, practitioners, academics and professionals. GEN is the educational arm of the prestigious Family Firm Institute, the most trusted and globally recognized provider of family enterprise professional education in the world.
About the Family Firm Institute (ffi.org)
FFI's mission is to be the most influential global network of thought leaders in the field of family enterprise. We provide research-based learning and relevant tools for advisors and consultants, academics and family enterprise members to drive success.
Professionals, educators and researchers, as well as family enterprise members from nearly 80 countries across the globe, belong to FFI. Together they create the oldest and most prestigious multidisciplinary professional association for family enterprise in the world.
Powered by WPeMatico